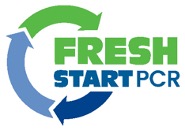 Fresh Pak's circularity portfolio is highlighted by our Fresh Start Post-Consumer Recycled (PCR) plastic resin products.
Our design innovation in resource efficiency is showcased through our in-house conversion of Polyethylene (PE) and Polypropylene (PP), into plastic resin pellets.
These resins can then be reused in the design plastic film, trash bags, sheeting and packaging product materials such as the Eco-Sheet plastic slip sheets. They can also be used in the manufacturing of other rigid plastics including shampoo, detergent and household cleaning product bottles, plastic lumber among other things.
Fresh Pak collaborates with multiple sustainability partners to collect used plastic products.
Fresh Pak is a vertically operated manufacturing facility with the latest technological advance and quality assurance.
Fresh Start PCR resins are certified as satisfying the requirements of California Senate bill 270 for post-consumer recycled resins.
Read more on our plastic resin!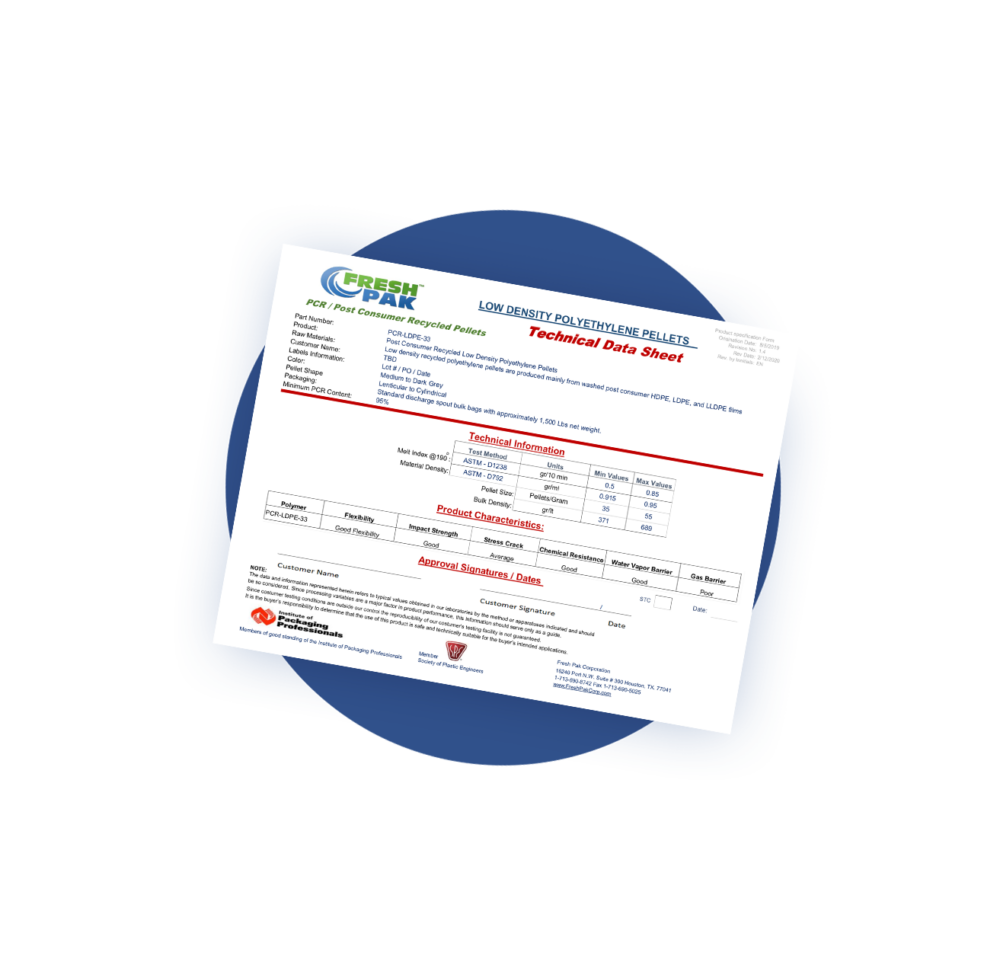 PCR-LDPE-33
Specifications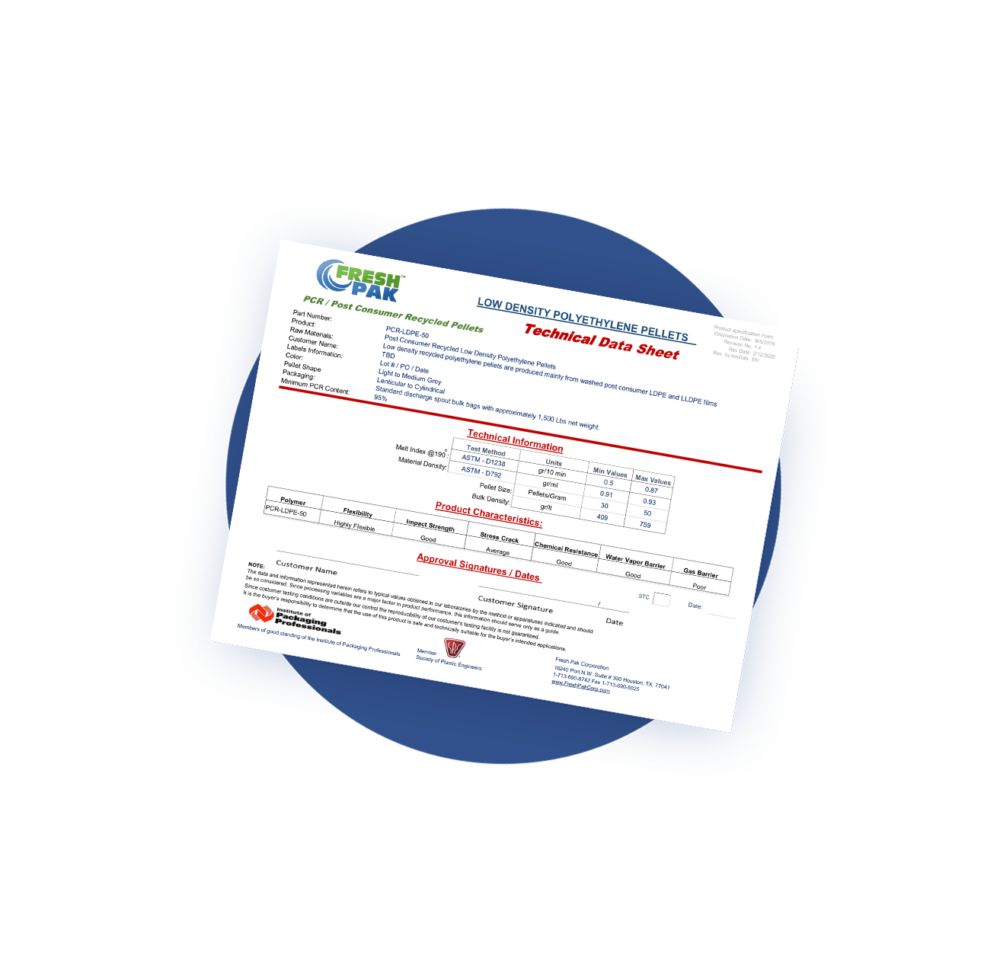 PCR-LDPE-50
Specifications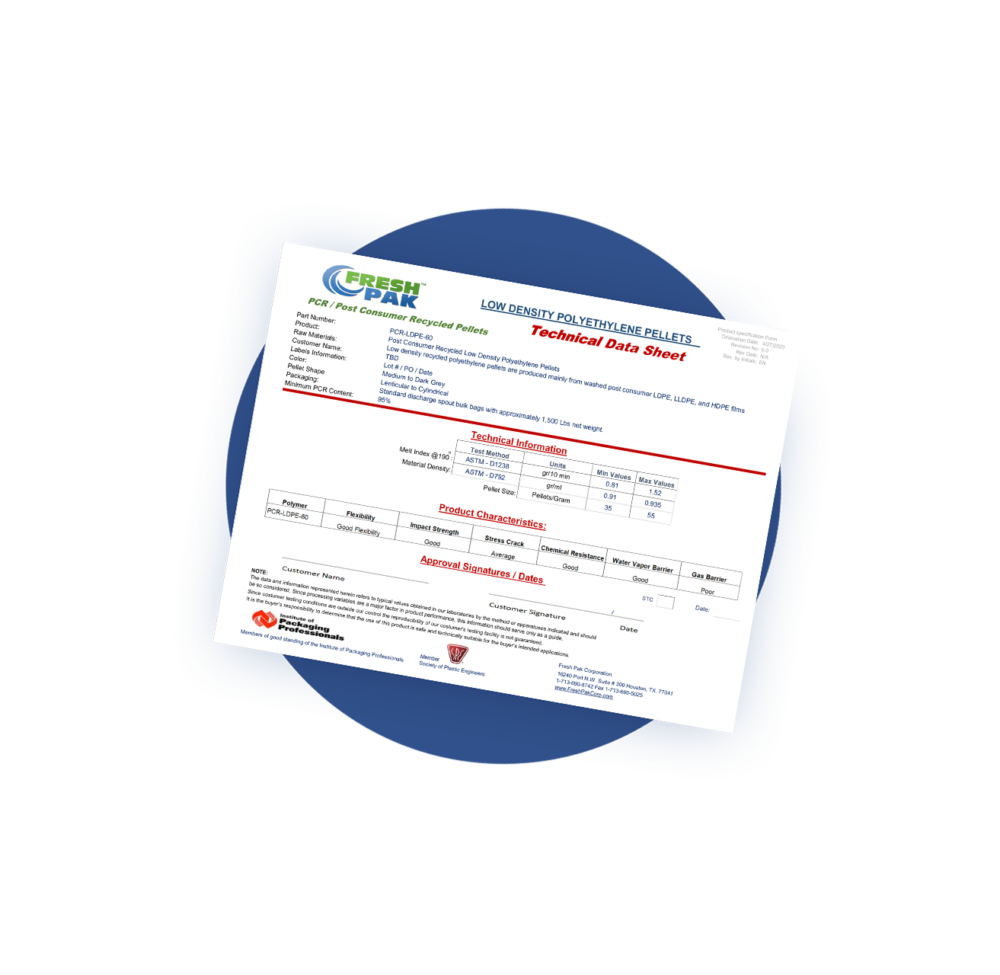 PCR-LDPE-60
Specifications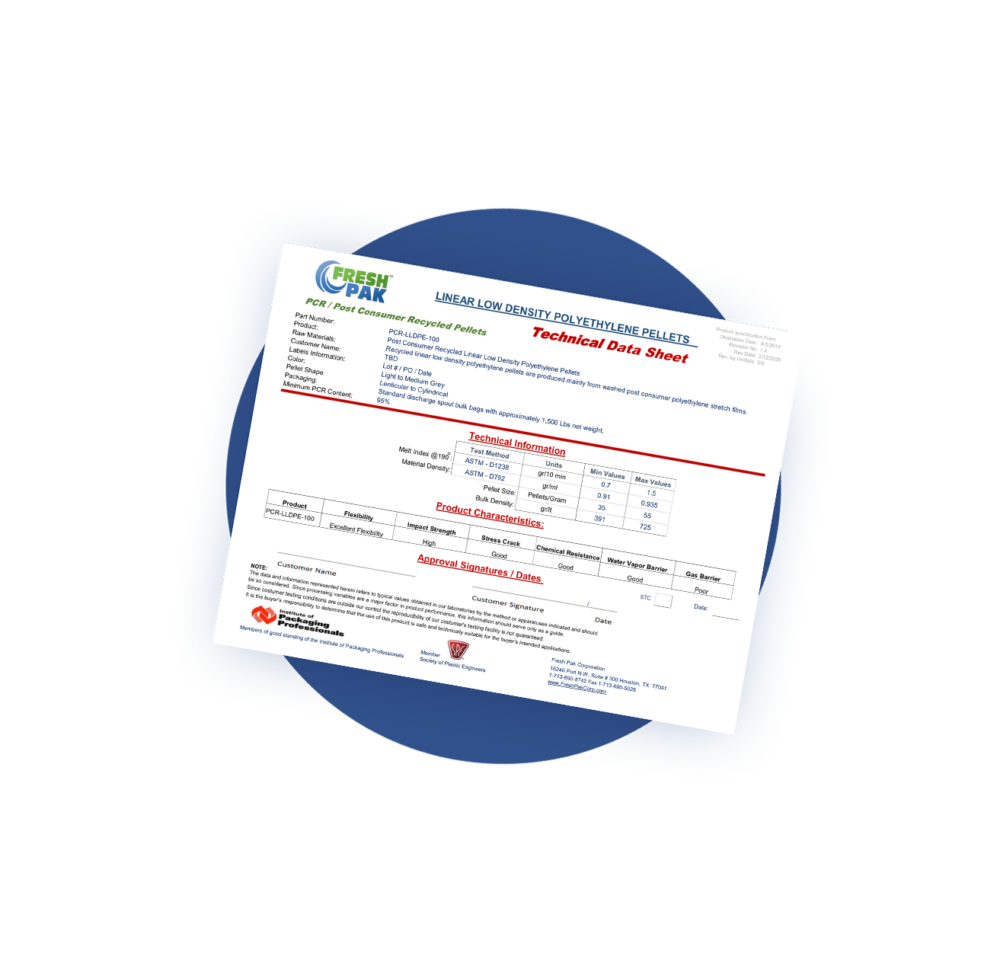 PCR-LLDPE-100
Specifications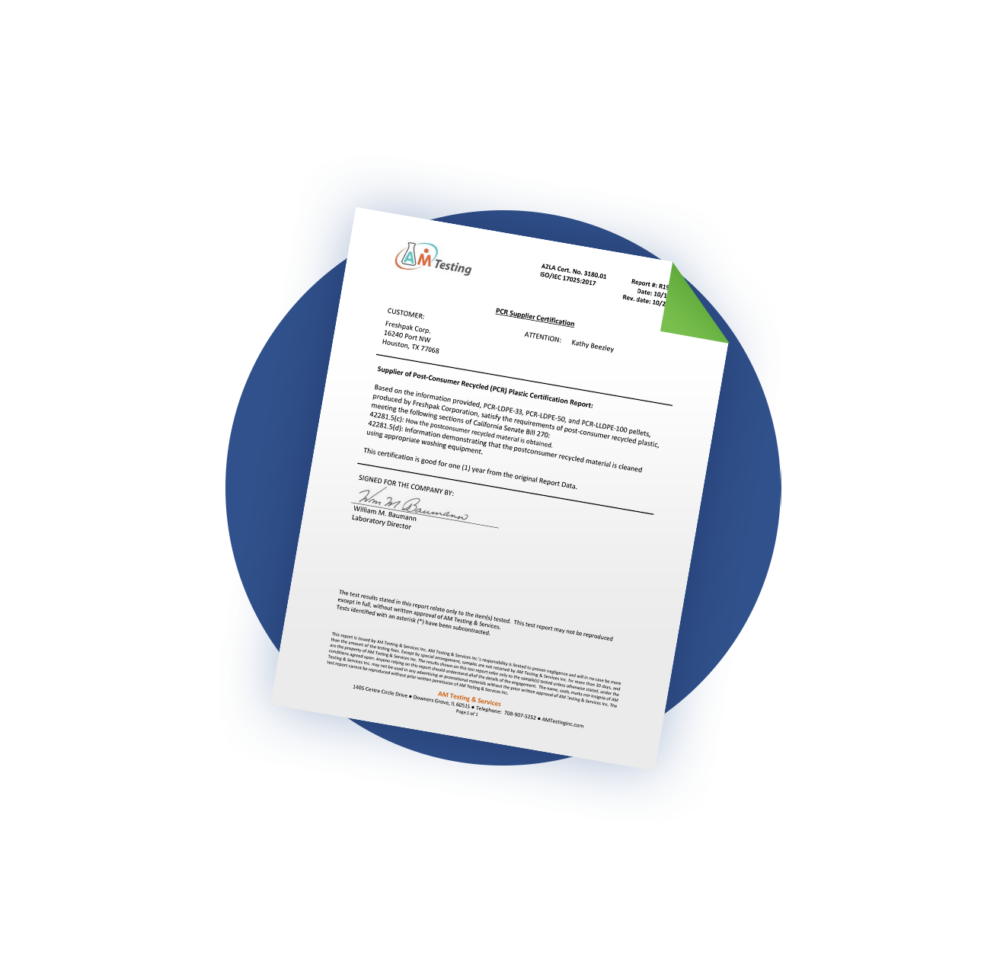 Our pellets
are certified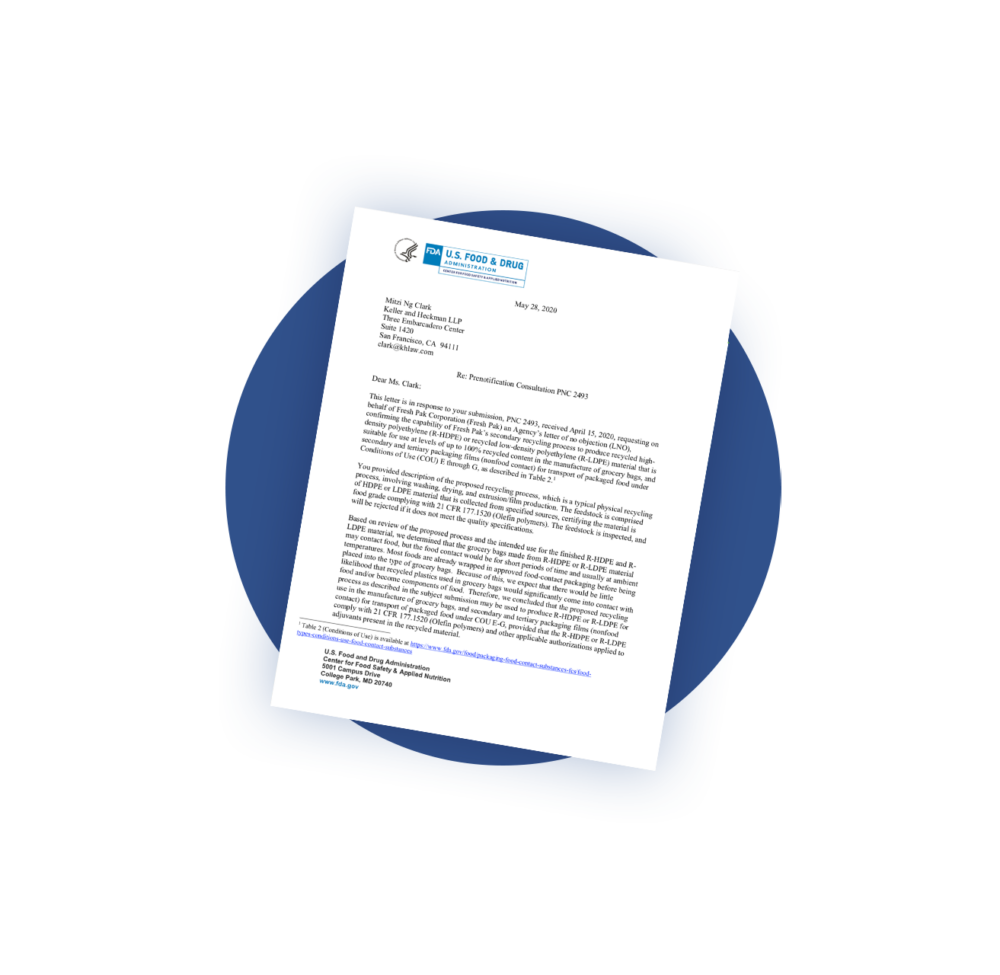 FDA
Certification
Circular transformation into new plastic resin