Plastic Separator Sheets also called Tier Sheets, Layer Sheets, and Divider sheets, offer an efficient technique for transport of empty cans, containers, and bottles to fillers in the food and beverage industries. Plastic Separator Sheets are more hygienic than cardboard or fiberboard sheets and offer rigidity, memory, and flexibility characteristics which allows for the sheet to regain a smooth, clean, flat surface which is desired for an expanded life and multiple repack turns.
Value-Added Features and Options
Product Cost
Rapid return on investment
Eliminate cardboard disposal fees
Rental programs
Buy-back programs
Performance
Multiple repack returns
Extremely durable
Surface Memory
Rigid
Flexible
Sanitary
Eliminates foreign matter contamination
Washable
Moisture, bacteria, fungus, resistant
Repels insect, larvae, rodents, etc.
Manufactured using FDA approved resins
Environmental Responsibility
Reusable
100% recyclable
Eliminates cardboard waste
Download the PDF to learn more!
Plastic Slip Sheets have become the most efficient, environmentally friendly, and cost effective material handling product that replaces the traditional wood pallet.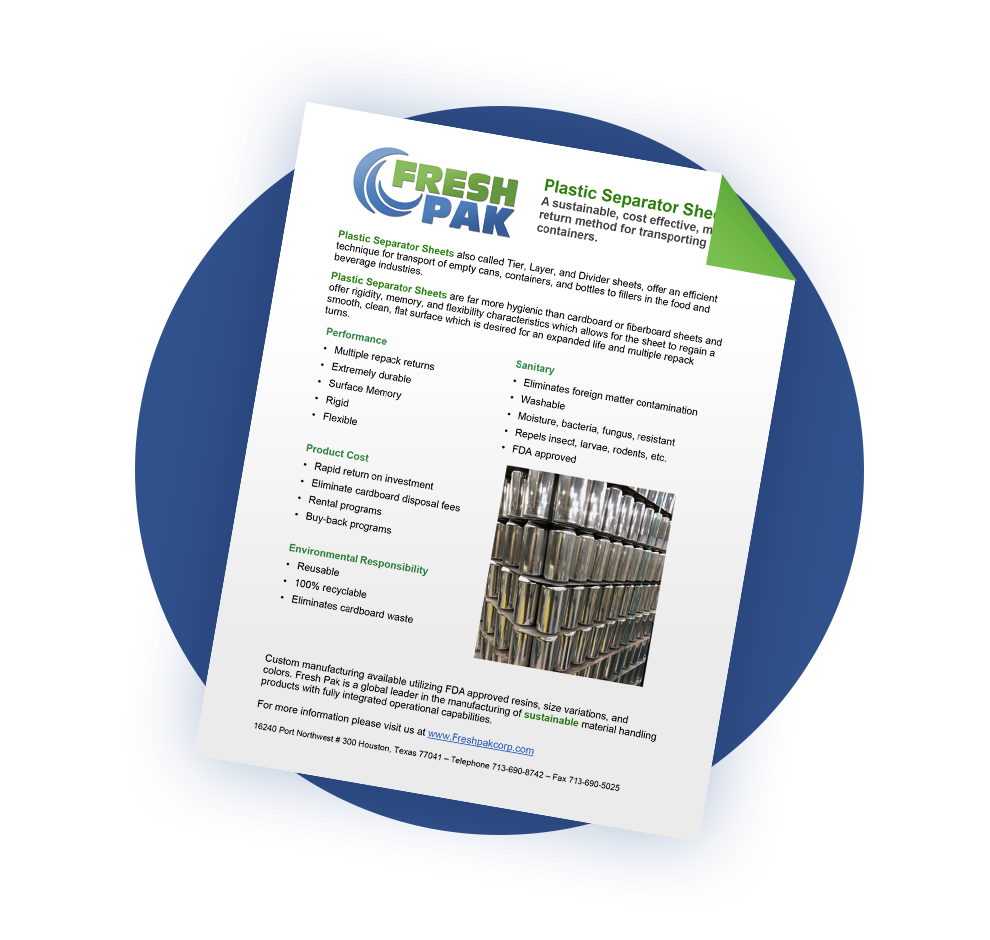 Plastic Tier Sheets in Action